Vegetable washing company
Marchfeld, Austria
Grindex pumps are successful working in vegetable washing systems in Austria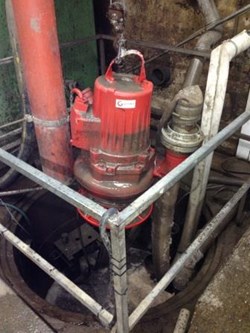 Many companies in the vegetable washing business are successfully using Grindex pumps, for example in the area of Marchfeld, near Vienna in Austria.

In the process of cleaning carrots, potatoes and other vegetables, the remaining sludge contains a high content of abrasive material wearing down equipment, especially the pumps. In one of the biggest factories for vegetable washing a Grindex Bravo 200 was selected for day-to-day operations in a vegetable washing system.

By using a Grindex pump from the supplier AM-Laser located nearby, the life cycle cost are minimized and operations run trouble-free thanks to quick service, good stock of new pumps and spare parts, as well as rental pumps from AM Baugeräte.

The vegetable washing company has several other Grindex products in use, like the Tuff one 230 V, Tuff two 230 V, Tuff two 400 V, Macro and a Grindex pump raft.