Grindex brand is a world leader in electrical submersible pump technology for demanding applications such as construction, mining and heavy industry. The pumps are known for their high reliability, durability and dependability. Thanks to the built-in motor protection and the air valve, the pumps can run unsupervised for longer periods, and even run dry for a length of time.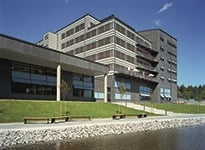 Grindex was founded in 1940. Since 1960, dedicated solely to develop absolutely the best quality electrical submersible pumps - designed without compromise for professional users the world over. The range includes a pump for every need: drainage, sludge and slurry, in the most challenging environments imaginable.
Grindex pumps are sold via distributors globally.