Turkish Dırectorate General of Coastal Safety (DGSC)
Turkey
Grindex to the rescue!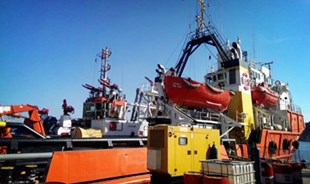 The Turkish Dırectorate General of Coastal Safety (DGSC) is responsible for assisting and improving the safety of navigation in Turkish waters.
The foundation has a number of core competencies including search and rescue; salvage and towage; marine communication and marine oil spill response.
DGSC operates over 40 rescue and salvage boats along the Turkish Straits, a 200km stretch of water that connects the Aegean and Black Seas. Grindex pumps can be found in the boats, standing by for any pumping requirements.
Professional tools for professional rescue
Professional rescue teams operate 15 search and rescue boats, which are on call 24/7. Resucers responsibilities include everything from monitoring vessel traffic radio to performing rescue operations. According to Peter Uvemo of Grindex, the reason DGSC choses Grindex pumps or these boats is for their reliability. "If you are in an emergency situation and you have to remove water from a vessel quickly, you need to know that your pump is going to perform its job quickly and effectively. It doesn't matter if it has been running regularly for a few days, or if it has been lying idle for several weeks, when it has got to work it has got to work."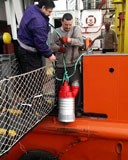 The toughest pumps for the toughest media
Within the salvage department DSGS has 25 vessels ranging from tug to fire fighting boats. They provide towage, salvage, fire fighting, and marine spillage clean-up services as well as underwater works. According to Uvemo, "The Grindex pumps on these boats have to deliver a number of different services. Once again reliability is key, particular, for instance, when tackling an onboard fire. However, pumps also have to be extremely robust and hard wearing when being used in salvage, spillage and underwater works. There are a lot of different media that pass through the pumps during the course of their lives. Only the toughest pumps can be called on to handle this when required."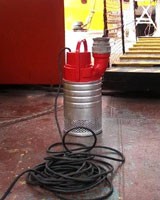 Major, Master and Matador
The Grindex pumps in use on DGSC boats include Major, Master and Matador pumps. The Major can handle up to 40 l/s and can pump abrasive media up to heads of 45 metres. The Master can handle up to 80 l/s and can pump abrasive media up to heads of 55 metres. The Matador can handle up to 70 l/s and can pump abrasive media up to heads of 95 metres.