Gansu Sino-Italy
Gansu, China
When excavating an 18 km tunnel in the Chinese province of Gansu, contractors Gansu Sino-Italy quickly realised they needed Grindex pumps to handle the large-scale dewatering problems they were encountering.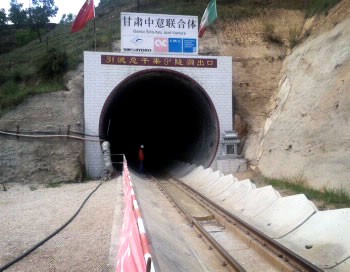 The Yintao project is a large-scale water transfer undertaking currently on-going in north-west China. This enormous scheme, which comprises more than 200 km of tunnels, is part of a series of projects that will help transport some of the water resources in the south of the country to the northern regions. It is the largest water related project in the Gansu Province since the founding of the People's Republic of China in 1949.
The entire project has been designated as a "Throat Project" (key project), owing to the complicated geological conditions posed by the deep riverbed, the tectonic conditions and the high stress factors involved in deep tunnelling. The first phase of the tunnelling project consists of 18 tunnels and measures around 97 km. Of the 18 tunnels, the longest one is tunnel number 9, which has a total length of 18.275 km.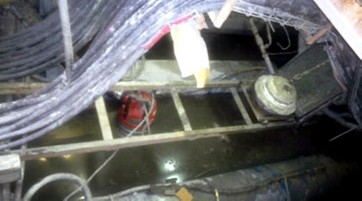 The construction process of this tunnel is contracted to the Italian Chinese joint-venture, Gansu Sino-Italy, who, when work began, faced constant large-scale dewatering issues. It didn't take long for engineers at Gansu Sino-Italy to realise that they needed a tougher pump than those on offer from the domestic market. According to CharryXu, Sales Manager of Grindex China, "Grindex have spent over 50 years perfecting pumps for the toughest conditions, applying their experience from applications in over 100 countries to develop their products to be the best there is. Domestic pumps are not constructed in the same way, they often struggle to handle the type of media that a project of this scale and with these conditions throws at them."
Major pumps were chosen for the job as they are extremely tough drainage pumps and include a revolutionary hydraulic design that ensures high wear resistance, which in turn dramatically reduces performance drops caused by long time wear. The Major can handle up to 40 l/s and can pump abrasive media up to heads of 25 metres. In total two Major pumps, which are pumping at an average rate of about 172.8m3/h(the required flow at that time was 24 l/s)were put to work in the tunnel. According to Zhaoshun Shen, a technical engineer at Gansu Sino-Italy, "The use of Grindex pumps has given this bit of the project a bit of a lift. In fact the performance is well beyond our expectations." The tunnel is expected to be finalised by November 2012.
This story was submitted by CNA-S, China