Zhangjiagang Pohang Stainless Steel Co
Jiangsu, China
After suffering consistent pump failures in their annealing and pickling sedimentation basins, the Zhangjiagang Pohang Stainless Steel Co. Ltd turned to Grindex for trouble-free pumping.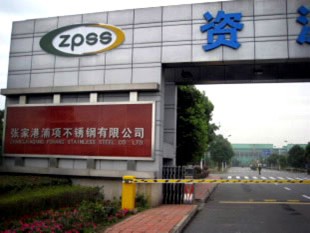 The Zhangjiagang Pohang Stainless Steel Co. Ltd (ZPSS) is one of the largest producers of stainless steel and hot rolled products in the Chinese province of Jiangsu. During the annealing and pickling phase of the manufacturing process, iron oxide slag is produced. The iron ore slag is stored in sedimentation basins where it must be kept in constant motion in order to be separated and recycled.
Since the steel mill's inauguration in 2003, ZPSS had been using domestically produced slurry pumps to pump the media in the sediment basins at a rate of around 25m3 /h. However, frequent pump failure, due to rapid wear of the pump housing, impellers and seals, amongst other things, was proving very costly both in terms of repairs and downtime.
In 2010, ZPSS turned to Grindex for help with their sedimentation pumping needs. Based on Grindex's recommendation two Minor drainage pumps were put to work at the ZPSS plant. The 3.7 kW pumps can handle up to 35 l/s (126 m3/h) and can pump media up to heads of 35 metres. According to Charry Xu, the Sales Manager of Grindex China, "Although this is a corrosive environment, all our pumps are built to handle tough applications, and we felt confident that our line of drainage pumps would be more than a match for this media."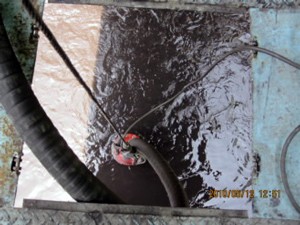 Since May 2010 the Grindex pumps have been running 24 hours a day with no downtime, except for standard pump maintenance. "This is beyond all my expectations," says Huifeng Zhu, Director of the Annealing and Pickling Line. "Since the installation of the Grindex pumps we haven't encountered any pump failure problems. It is quite obvious that these pumps are designed for the toughest and most high-wear environments".
This case story was submitted by CNA-S, China