Hassle-free recycling from a recycling plant in Malmö
At construction sites, the dust content can be so high that even those who do not perform dusty work are exposed to the maximum.
When Swerock in Malmö inaugurated its new, state-of-the-art water system, it meant both reliable dust control and a daily life free of downtime.
"Thanks to Grindex's tailor-made solution, we avoid problems with both poor pump pressure and water clogging.", says Håkan Kämpe at Swerock.
Dust is a reality in all workplaces where residual material is handled. At Swerock in Malmö, waste from both industrial and construction plants are recycled. To minimize the risk of dust spreading, water diffusers are used which bind the dust particles and take them to the ground.
"We have a closed system where we pump and recycle water from sedimentation ponds. It is an effective method, but we started to grow out of our solution. Both pumps and diffusers were insufficient, which resulted in poor pressure and clogging in the diffusers", says Håkan.
On Swerock's wish list was a system that would meet both today's needs and future expansion. They contacted Magnus Malmerin at Grindex in Ängelholm for assistance with an optimal combination of pump, filter, pipe and spreader.
"Our focus is normally solely on the pump, but since I have worked in the irrigation industry for many years in Australia, I was able to help Swerock design an entire system", says Magnus.
In order to reach a level that in-line with future expansion plans, total revision was required.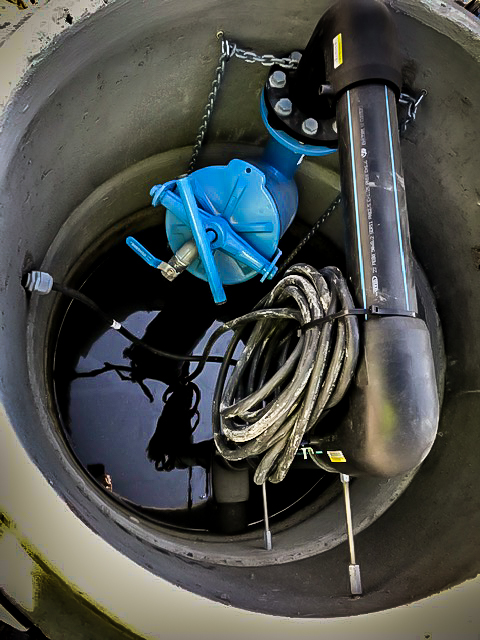 "We replaced the old sludge pump with a Grindex Master SH (super high-head), part of a new generation of robust and easy-to-serve drainage pumps with good flow and high pressure that minimize operating and total costs", Magnus explained.
The Grindex solution also includes a new 220-meter main line, with drainage points for mobile 1″ spreaders. The new diffusers have an 18 meter radius, which increases the range of the water mist. In order to avoid the problem of clogging, a 3″ filter was fitted with a metal screen with continuous circulation. Thanks to a new timer, Swerock will now also experience reduced energy consumption.
Also included in the package is an adjustable high pressure switch that will protect the pump from overpressure.
"We are more than happy with design and capacity. We do not have downtime and the laying on of hands that previously required clogging on filters, pumps and diffusers. Now we look forward to equipping our other facilities with the same system", concludes Håkan.
Did you know that…
Measurements of dust levels at construction sites were virtually non-existent from the 1990s until 2004. This may reflect a weak interest in dust as a work environment problem. Only 1 in 3 construction companies conducted systematic investigations of the risks in the work environment, according to the Swedish Work Environment Authority.
Water mist is common method
In a survey, with answers from 56 plants, Sweden's Aggregates Industry Association (SBMI) has found that 1 in 3 plants receive dust related complaints every year. The survey also shows that irrigation is the most common dust control method, but that poor equipment and cold wintertime are common barriers to effective dust control.