The Telstar agency in Marseille is contributing to the building of residential blocks in the seaside area in Monaco. The immersion of a series of 18 caissons of 10,000 tons each began in September 2018, right beside the residential area of l'Anse du Portier. The construction will increase the city's surface on the Mediterranean by 6.5ha!
The role of Telstar in this project?
The installation of these caissons tolerates no more than 20 cm of gap. Therefore, it is a real balancing act to place the equivalent of an 8-story building in place. Ballasts in this project need to be equally distributed (balancing by filling or emptying the ballast) in these gigantic pieces.
Taking the challenge
Telstar proposed a technical solution meeting the demands of the client: 3 MAGNUM L pumps with a flow rate of 1000 m3/h and pneumatic valves will transport water to 8 selected outlets.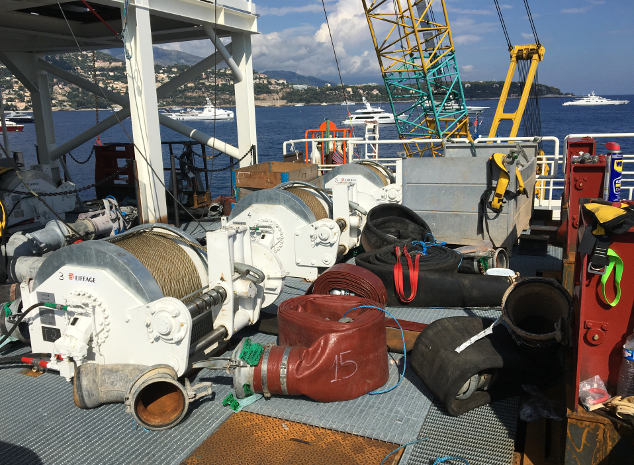 After a test on the first caisson, Telstar's flow calculations were validated and the deal was concluded. The client also decided to rent 16 Major N and 3 Matador N pumps for a year.
Until the end of this project, Grindex pumps will work at the forefront to set foot on the sea, in this new district of Monaco.